UK

Devolved News
The UK government's decision to rule out a currency union with an independent Scotland is "final" regardless of "how much...
The Welsh Assembly should be handed greater power over policing, the youth justice system, transport and energy policies, a...
Denying an independent Scotland the right to use the pound as its currency would place a financial burden on businesses...
A currency union between the United Kingdom and an independent Scotland "would not work" and "is not going to...
Scotland becoming independent would "rip the rug" from under the United Kingdom's reputation, David Cameron will say...
Scotland must get to grips with poverty among workless families if it is to reduce child poverty, according to a new report...
Contribute to our discussion forum

What is Horizon 2020? - Horizon 2020 is the biggest EU Research and Innovation programme ever What is Horizon 2020? Horizon 2020 is the...

European Research Programme: the project's gateway in Europe The Human Brain Project is part of the FET Flagship Programme, which is a new...

Fracking is wrong for so many reasons. It will in no way help the UK move to a low carbon...

The move towards more preventative interventions is under way. Prescribing Physical Activity is correctly being positioned as a good way forward for...

In recent months there has been much media attention as to the pressures that Accident and Emergency Departments are under, the difficulties in the...

The Horizon 2020 Work Programme 2014-15 sets out the funding opportunities under the different parts of the programme; all are being published today...
Editor's Feature
Rt Hon Alex Salmond MSP First Minister for Scotland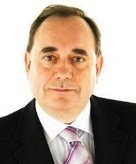 The Edinburgh Agreement last month marked a watershed moment in Scotland's home rule...
>> Full article
View archive