UK

Higher Education News
As staff in UK universities prepare to walk out for their third one-day strike tomorrow as part of a worsening pay dispute,...
UCAS figures out today show that overall applicant numbers are up by 4 per cent, to 580,000, only slightly below the record level of...
The UCAS 2013 End of Cycle Report paints a picture of increased recruitment at the UK's universities and colleges following a dip...
Universities and colleges will be hit with the most widespread disruption for years on Tuesday as staff walk out in a row over...
A National Audit Office report has revealed that blunders by BIS ministers have blown a huge £600 million a year hole in...
Taxpayers have been hit with an £80m bill after private colleges took advantage of state-funded student loans...
Contribute to our discussion forum

Patient Safety Survey: Harnessing Big Data with Real-Time Surveillance to Identify Patients at Risk Complete this short...

With the plethora of pharmacy awareness campaigns and consultations seeking pharmacy's views, it seems that 2014 may finally be the year that...

Losing weight requires individuals to want to change many aspects for their daily lives and community pharmacy can provide expert advice on diet and...

The level of expertise in most Community Pharmacies is vastly under estimated. Pharmacists and Dispensers strive to help and enhance the lives of...

[quote="Fracking 2014 Guest User" post=2524]It is ridiculous that we should even consider ignoring the vast potential energy reserves in shale gas in...

Q1. Anyone who thinks that relying on Russia, which provides a quarter of Europe's natural gas, half of it through the Ukraine is not a serious...
Editor's Feature
Ed Cox Director, IPPR North
IPPR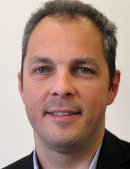 It's fair to say it's a tough time to be a young person right now and, if you're a young Northerner leaving school or graduating University this summer, your chances of finding employment...
>> Full article
View archive