UK

Schools News
Fair treatment for children with Special Educational Needs (SEN) is being called for by the Local Government Ombudsman...
A lack of catering staff, not enough dining room space and sourcing enough ingredients to...
A review of the marking system overseen by exam boards in England has recommended that the appeals system should be...
Plans to revise the ways in which initial teacher education partnerships are inspected will help to raise standards...
Responsibility for strike action that will affect schools in England and Wales lies "fairly and squarely" with education...
Teachers are being encouraged to enforce discipline in classrooms by using traditional punishments – such as writing lines,...
Contribute to our discussion forum

Patient Safety Survey: Harnessing Big Data with Real-Time Surveillance to Identify Patients at Risk Complete this short...

With the plethora of pharmacy awareness campaigns and consultations seeking pharmacy's views, it seems that 2014 may finally be the year that...

Losing weight requires individuals to want to change many aspects for their daily lives and community pharmacy can provide expert advice on diet and...

The level of expertise in most Community Pharmacies is vastly under estimated. Pharmacists and Dispensers strive to help and enhance the lives of...

[quote="Fracking 2014 Guest User" post=2524]It is ridiculous that we should even consider ignoring the vast potential energy reserves in shale gas in...

Q1. Anyone who thinks that relying on Russia, which provides a quarter of Europe's natural gas, half of it through the Ukraine is not a serious...
Editor's Feature
Karen Grewcock Head of Category Food and Catering
ESPO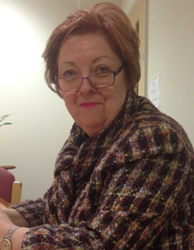 A lack of catering staff, not enough dining room space and sourcing enough ingredients to triple the number of meals served per day are just some of the concerns currently...
>> Full article
View archive