UK

Police & Emergency News
A new independent study of police attitudes and morale reveals a majority of police officers have a lack of confidence in...
Police data on the number of rapes recorded by 43 police forces, and the outcomes, are published together for the first...
The final report of the RSA Independent Review of the Police Federation of England and Wales was published today. Based on...
The government's introduction of elected Police and Crime Commissioners has been "riddled with failings" and the...
At least £29million is being made available to Police and Crime Commissioners and charities to help deliver Restorative Justice...
Policing Minister Damian Green today announced that £20 million will be made available to Police and Crime Commissioners...
Contribute to our discussion forum

What is Horizon 2020? - Horizon 2020 is the biggest EU Research and Innovation programme ever What is Horizon 2020? Horizon 2020 is the...

European Research Programme: the project's gateway in Europe The Human Brain Project is part of the FET Flagship Programme, which is a new...

Fracking is wrong for so many reasons. It will in no way help the UK move to a low carbon...

The move towards more preventative interventions is under way. Prescribing Physical Activity is correctly being positioned as a good way forward for...

In recent months there has been much media attention as to the pressures that Accident and Emergency Departments are under, the difficulties in the...

The Horizon 2020 Work Programme 2014-15 sets out the funding opportunities under the different parts of the programme; all are being published today...
Editor's Feature
Max Chambers Head of Crime and Justice at Policy Exchange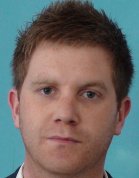 If we had a time machine and could take a stroll down our local high street twenty years ago, we'd discover a place alive with...
>> Full article
View archive